Retirement Income Strategies
We can help you design an income plan incorporating insurance and investment vehicles to create opportunities for long-term growth as well as guarantee income throughout your retirement.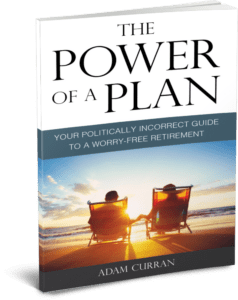 Access your complimentary copy of "The Power of a Plan" now!
Fill out your information to receive "The Power of a Plan: Your Politically Incorrect Guide to a Worry-Free Retirement" and we will get in touch with you to send a paperback copy.