A will can save your loved ones time, money and hassle.
Probate is the potentially lengthy and costly court process by which a will is proved either valid or invalid. If you do not create a will or set up a trust to transfer your property when you die, state law will determine what happens to your estate. This is called intestate.
Without a will or some other form of legal estate planning, there is the chance that your property may not go where you wish. We can refer you to a qualified estate planning attorney who can assist you in these matters.
Our firm is not permitted to offer, and no statement contained herein shall constitute, tax or legal advice. You should consult a legal or tax professional on any such matters.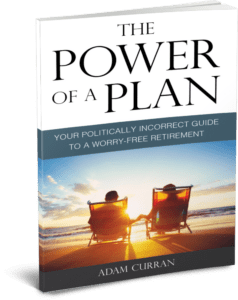 Access your complimentary copy of "The Power of a Plan" now!
Fill out your information to receive "The Power of a Plan: Your Politically Incorrect Guide to a Worry-Free Retirement" and we will get in touch with you to send a paperback copy.