Michael Baer
My childhood dream was always to grow up and design roller coasters in Disney World. This may have come from all my time playing a computer game called Roller Coaster Tycoon, but more than likely, this dream of mine really came from the relationship I had with my own grandfather, Buddy. As a family, we spent countless hours with Buddy and my grandmom. From heading to their house on weekends to help with lawn care or jump in the pool, to hopping in the mini-van with camper in tow to vacation throughout the east coast, to enjoying the beach house in Rehoboth Beach, Delaware, we spent a heck of a lot of time together.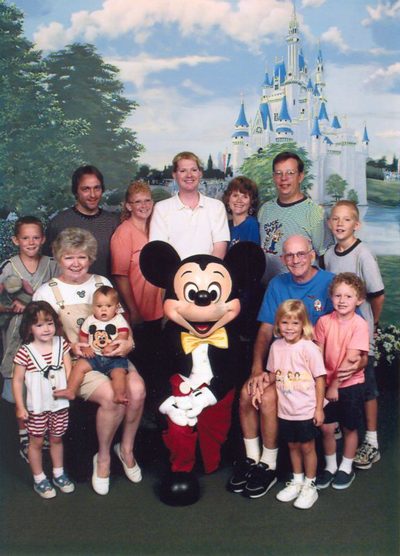 The most exciting trips, though, were those spent at Disney World. Clearly the picture is quite old (if you could not tell from the haircuts) because I am no longer carrying around an Eeyore stuffed animal wherever I go… But this picture highlights the family mentality of loving all things Disney. I truly cherish these memories with the family roaming the streets of Magic Kingdom.
What has always stood out is the story Buddy would always tell. He would sit his grandkids down and explain how one day, after he retired, he was going to move to Orlando with my grandmother to work at Disney World. I think I was most excited at the prospect of free tickets into the parks more so than anything else. Buddy was excited to live out his dream of retiring and going back to work (which I am sure not many people dream of doing… Retiring and going back to work).
I watched Buddy work his tail off, clipping coupons and pinching pennies, to achieve this goal. Unfortunately, though, he was never fully able to live out the dream as a cancer diagnosis slowed everything down and caused my grandparents to stay in Pennsylvania, where my grandmother still is today.
Personally, I know I did not understand at that point in my young life. Buddy had worked so hard, why was he not able to live out his dream? It never really settled in me until years later, when I began the pursuit of helping others plan out their best lives and enjoying the one shot on earth before we had to Eternity.
Today, my motivation to plan with families for a plentiful retirement still lies with my memories with Buddy. You see, the legacy that truly matters has nothing to do with a big pile of money left behind, but everything to do with the memories, experiences, and teachings that we leave behind with our families and loved ones.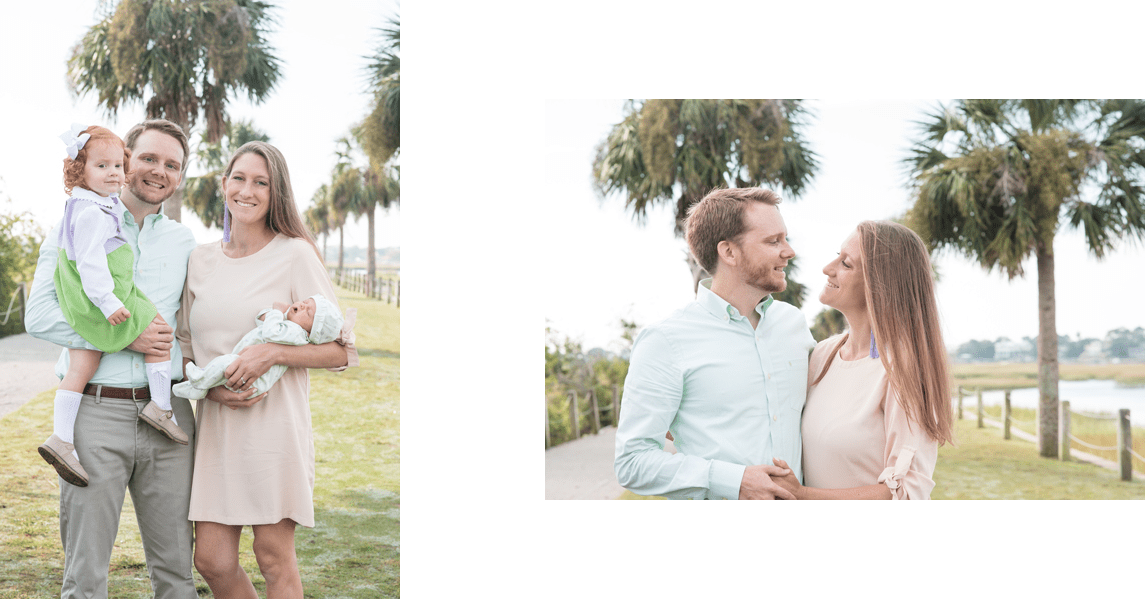 My family has always been a tremendous support in this effort. I thank the Lord every day for my beautiful wife, Jackie. She is the rock of our family and the strongest woman I have ever met. We share our love with our two angelic little girls, Lillian and Emma, while watching them climb all over the two pups. God has placed a tremendous responsibility on me and our team to share our stories, learn from those around us, and create peace-of-mind for families in retirement to be able live and give like no one else (as Dave Ramsey would say). This responsibility really is a blessing that I love to uphold, working diligently for families just like yours.